What is a Wireless or WiFi Router?
A wireless or WiFi router is a device that mainly does two things. One is to work like an actual router, that is to connect to internet. The second thing is to work as a wireless access point. The most common use of Wi-Fi routers is to connect to internet and provide wireless access point so that users can connect to internet wirelessly and enjoy location free internet (although you cannot connect beyond a certain radius). It can also be use to connect to a private computer network. The best thing of it is that it can function in a wired LAN (local area network), in a wireless-only LAN (WLAN), or in a mixed wired/wireless network, depending on the type of manufacturer and model you are using or planning to use.
Types Of Wi-Fi Routers
Single Band
Dual Band
Single WAN
Dual WAN
Single Band
Single band router are those router which use 2.4GHz band (Only one band). These are based on 802.11b and 802.11g standards but some of "802.11n" routers use single band (2.4GHz).
Dual Band
Dual band router are those router which can operate on both 2.4GHz and 5.4GHz frequencies. 802.11n standard allow these wireless devices to use the dual frequencies. Wireless "n" dual-band routers are also available as "selectable" or "simultaneous" models, sometimes referred to as "single radio" or "two radio," respectively. A selectable wireless "n" router, can operate in either 2.4GHz or 5GHz mode; a simultaneous "n" device can operate in both frequencies at the same time.
Single WAN and Dual WAN Wi-fi Routers
In simple language single WAN can help you connect to internet with just only one connection. That means it has only one WAN port.
A Dual WAN  can help you connect to internet with two connection from same or different ISPs. That means it has two WAN ports. So, if one ISP is down you can connect with the other and you may not see any connection drop. Best for businesses that want 100% internet uptime.
List Of Top 10 WiFi Routers by www.routerloginip.com
1. D-Link AC3200 Ultra Wi-Fi Router (DIR-890L/R)


2. Linksys Smart Wi-Fi Router AC 1900 (WRT1900AC)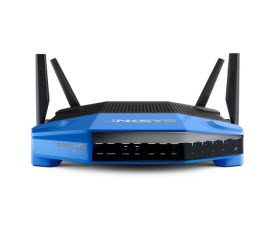 3. Trendnet AC1750 Dual Band Wireless Router (TEW-812DRU)

6. Asus RT-AC3200 Tri-Band Router
7. Asus RT-AC68U Dual-band Wireless-AC1900 Gigabit Router
8. D-Link WiFi AC750 Portable Router and Charger (DIR-510L)
9. Linksys AC3200 Tri-Band Gigabit Smart Wi-Fi Router (EA9200)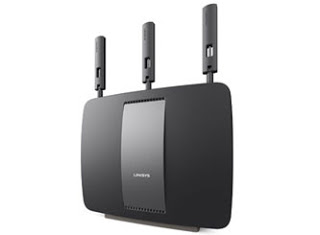 10. Linksys Smart Wi-Fi Router AC 1750HD Video Pro EA6500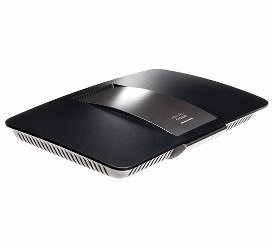 The prices of above routers varies from 20$ to 300$.
Some wireless routers especially mid range and high range have USB ports in them. If it has one USB post then it is mostly used for printer (wireless printing) or desktop/mobile external hard disk drive (external hard disk is connected and can be used to store data).
If it has two USB ports then mostly one is for above given use and the other is used to connect mobile broadband modem.