Finding your Router Login IP (Default Gateway)
Unable to access your router login page? This guide helps you to find the router login IP address which can be used to access the page. We will try to cover as many operating systems as possible. We will also update this guide further as the time passes.The first thing to know is that Router login IP and Default gateway are almost the same thing. They are in most cases the same. However, in some cases it might be different. It all depends on how the ISP is providing the internet services. We recommend you to first take a look at the common used Router Login IP for various brands like Netgear, D-Link etc in our guide here.
While there are many ways to accomplish the task, we will use the easiest ones, so that they can be done without the use of command prompts and terminals.
Before we continue, make sure that:
The router is turned on.
The device you are using to get the IP is connected to the router through Wi-Fi or Ethernet
Finding Router Login IP on Windows 7/8/8.1/10
Open the start menu and type "Network and Sharing Center". It can also be done in Windows 8 onwards by using Windows Key+S
Example on Windows 10
Then click on the connection type as highlighted below.
Left:Windows 8/8.1/10 Right:Windows 7
Next click on Details… as shown below.
Once it appears, look at the highlighted area in the image below. It will be your Router login IP.
Enter the IP address in your web browser to access your Router Login page.
Finding Router Login IP on Mac
Click on the network icon on the top right and select "Open Network Preferences…". You can also open this by going to System Preferences->Network.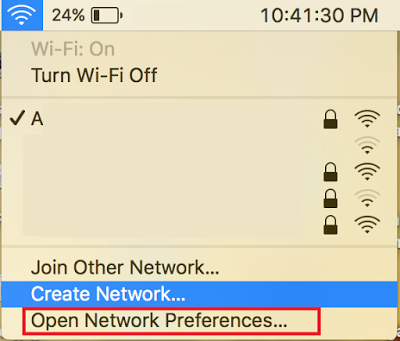 The Network Drop down menu in OSX El Capitan
Now select the connection you have with the router(Wi-Fi or USB Ethernet) and select "Advanced…"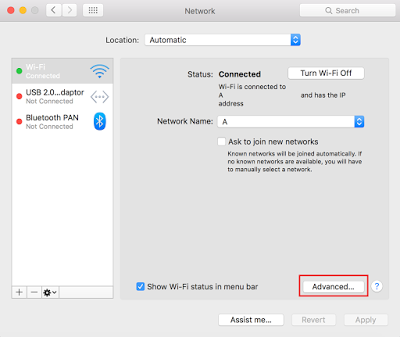 Click on Advanced
Then on the TCP/IP tab, the address under the heading "Router" is your Router login IP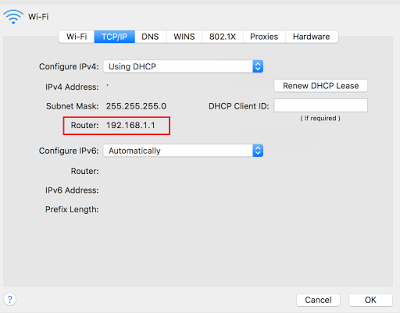 The highlighted address is the Router IP
We will be updating the guide to include Android, Windows Phone and iOS devices