Top Routers Under $100 (Dollars): Routers Worth Buying
Routers in today's era has become an essential part of almost everyone life who wants to access internet. These devices especially with Wi-Fi support are most in demand. Everyones device is Wi-Fi enabled and internet without wires make the access pretty hassle free. In this post we will be covering Top Routers Under $100 (Dollars) that are worth buying and give you the best. Mostly these are best for home use.
Some of the things that actually matters to almost all the users is the distance covered by router's Wi-Fi, bandwidth supported, security, number of users that can be connected simultaneously and value for money.
Now lets take a look at these top routers one should consider before making a decision.
1. The number one router which recommended all over the internet and everywhere is the beast under 100$:
TP-LINK Archer C7 AC1750 Dual Band Wireless AC Gigabit Router
Features: 
Price: $94.73 at amazon.
1.75Gbps (GIGA Bits Per Second) total available bandwidth, which includes 450Mbps at 2.4GHz and 1300Mbps at 5GHz
Supports 802.11ac – The next generation of Wi-Fi, and be connected to extra devices
Dual USB Ports to share files & media, and printer locally with networked devices or remotely via FTP server
Better Privacy with Guest Network Access provides secure Wi-Fi access for guests sharing your home or office network
IP-based Bandwidth Control makes it easier for you to manage the bandwidth of individual devices connected to the router
Easy one-touch WPA wireless security encryption with the WPS button
Easy Setup Assistant with multi-language support provides a quick & hassle free installation process
Our take on TP-LINK Archer C7 AC1750
This one is the best all in one router under $100. This one is recommended by most tech geeks on the internet for this price range. It's utmost quality is the Gigabit WAN port. Other things like USB ports to connect printer (for sharing with multiple devices) and also you can connect and external HDD which could be accessible wirelessly (best for devices that do not have much storage).
2. This one is the second in our list and have really a nice feature like a screen to manage.
Securifi Almond 2015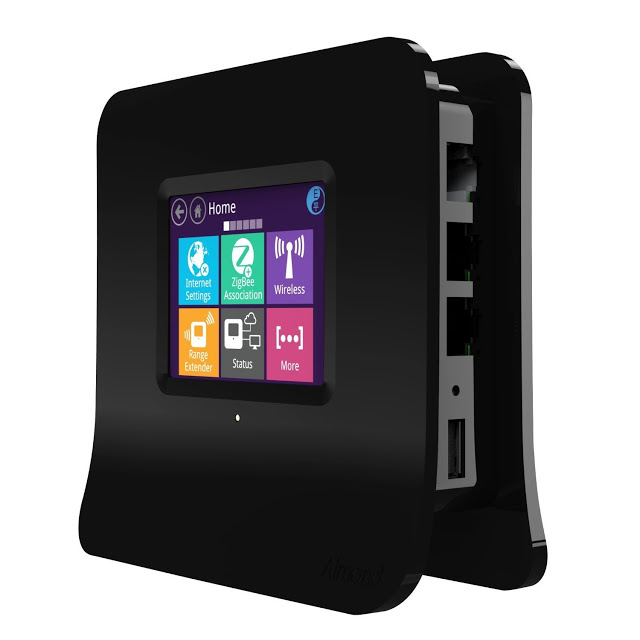 Features:
Amazingly Simple Touchscreen setup that doesn't require a PC or Mac, or web browser
Long Range WiFi upto 3,000 sq.ft using Powerful Amplifiers
Multi-Purpose: Router / Range Extender / Wireless Bridge / Access Point
Remotely Access Router and connected sensors using Almond iOS and Android apps.
Receive alerts when your doors/windows open or close. Control lights, locks, or thermostats from anywhere using our free iOS and Android Apps
Our take on Securifi Almond 2015
The Securifi Almond features an unique touchscreen. It provides option to set up your router without the need of a PC or laptop. It is very user friendly and can be easily setup by anyone. It does not require any technical skills. Also many users have reported that this companies customer service is really good. If you are really low on technical skills and do not understand technical terms this router can be a good buddy for you.
3. The third one is very good in range and company particularly call it's long range feature of Wi-Fi the best feature of it.
Afoundry Wireless Router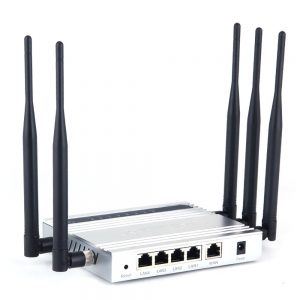 Features:
Price: $99.98
Multiple SSID up to 8
Output power adjustable & ACK timeout
Support PTP and PTMP (Point to Multi-point)
Multi-operation mode: AP/Gateway/ WISP (CR) /Client Bridge
WPA2/WPA/AES/TKIP, 802.1x Authenticator
Firewall, IP/Port/MAC and URL filtering
Support Ping Watch Dog and Wireless Speed Test
Built-in NAT and DHCP Server & Client
Support Address Reservation
Support UPnP, Dynamic DNS, Static Routing
Support PPPoE, Dynamic IP, Static IP Internet Access
QoS: Traffic Control & WMM/WMM-PS
Port based VLAN support
Wireless user access control (ACL)
4*LAN +1*WAN (10/100Mbps) FE
Easy quick setup wizard with web-based utility
External 5dBi Omni ANT
NMS management platform (Option)
Our take on Afoundry Wireless Router
Well as told earlier it is one of the best for long range. Better for big houses that have many walls or places with large area. It can cover large areas evidently.
Places like business location or in events it is must have. This router is has the power to handle 50 (yes you read it right – Fifty!) devices simultaneously. You need long range, you need lot of multiple devices support, you need security, you need multiple wifi names (SSID) then this one is for you.
4. Here comes the Netgear, one of the most popular router company. It covers all ranges of networking devices from low range cost to high range costs.
NETGEAR N750 Dual Band Wi-Fi Gigabit Router (WNDR4300)
Features:
Price: $79.97
Faster WiFi speed 300 + 450 – up to 750Mbps (Mega Bits Per Second)
Improves WiFi range for medium to large homes
Wirelessly access and share USB Hard Drive and Printer
IPv6 Compatible-Future-proof your network
NETGEAR GENIE APP – Personal dashboard to monitor, manage and repair your network
Supports Windows 8
This product is a Router ONLY. Modem not included.
Our take on NETGEAR N750 Dual Band Wi-Fi Gigabit Router (WNDR4300)
It's name says it's all. NetGear is one of the most trusted brand in the world, which means you will get good customer support, warranty support etc. Also it's value for money for router under $100.
This is a Gigabit router which means it can handle high speed and can provide more number of connection if you compare with other ones. Very good for online gaming and HD video streaming on sites like Youtube, Vimeo etc. Gamers can also play multiplayer on LAN or WLAN easily.
5. Asus have also made its place on the list. It is a dollar or two high from $100 but the device worth it.
ASUS RT-N66U Dual-Band Wireless-N900 Gigabit Router
Features:
Price: $102.27
2.4 GHz and 5 GHz Concurrent Dual-Band Transmissions for Strong Signal Strength and Ultra-Fast Connection Rates up to 900Mbps (Mega Bits Per Second)
Gigabit Ethernet Ports for the Fastest, Most Reliable Internet Performance
Download Master for Wireless Data Storage and Access to Router-Connected USB Storage Devices
Expanded Wireless Coverage with 3 Detachable High-Powered Antennas
File Sharing, Printer Sharing, and 3G Sharing via Two Multi-Functional Built-in USB Ports
ASUSWRT Dashboard UI for Easy Setup, Signal Monitoring, and Network Application Control
Our take on ASUS RT-N66U Dual-Band Wireless-N900 Gigabit Router
The ASUS RT-N66U is a very sturdy router that can create 3G and 5G connections. The main use of this feature is bandwidth allocation, you can give access to 3G to those who does not need high speed or you don't wanna give your whole bandwidth. The 5G connection can have more bandwidth so the owner has it all :D.
This one worth its price and is a long lasting hardware. My friend owns one he loves it. Even I get jealous with him sometimes.
This list is not the end and this post will be updated as I will add up more and more eligible and powerful devices for you.
If you have any question you can ask me in comments. I will love to help you out on the Top Routers Under $100.